Description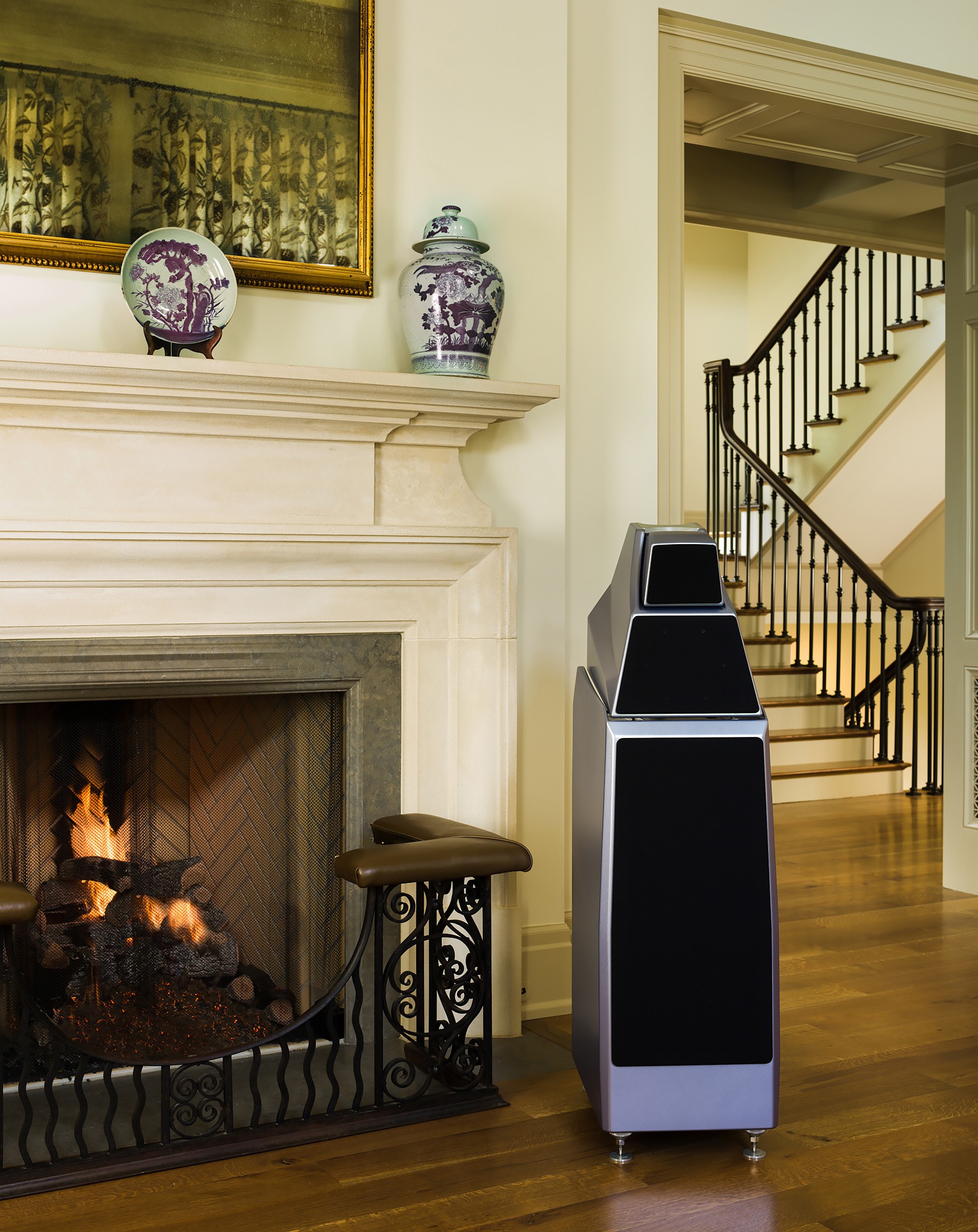 Time & Sound
Alexia's modular design, with each of the three drivers mounted in their own individual enclosure, facilitates extremely fine adjustment within the time domain. The midrange and tweeter are adjusted independently of the woofer enclosure such that the three drivers can be precisely aligned for each unique installation.
Design
Like all recent Wilson designs, the Alexia Series 2 is the beneficiary of Wilson's state-of-the-art composite research, the heart of which is the laser vibrometer. This measurement tool allows Wilson's engineers to see minute vibrations—on the order of a billionth of a meter.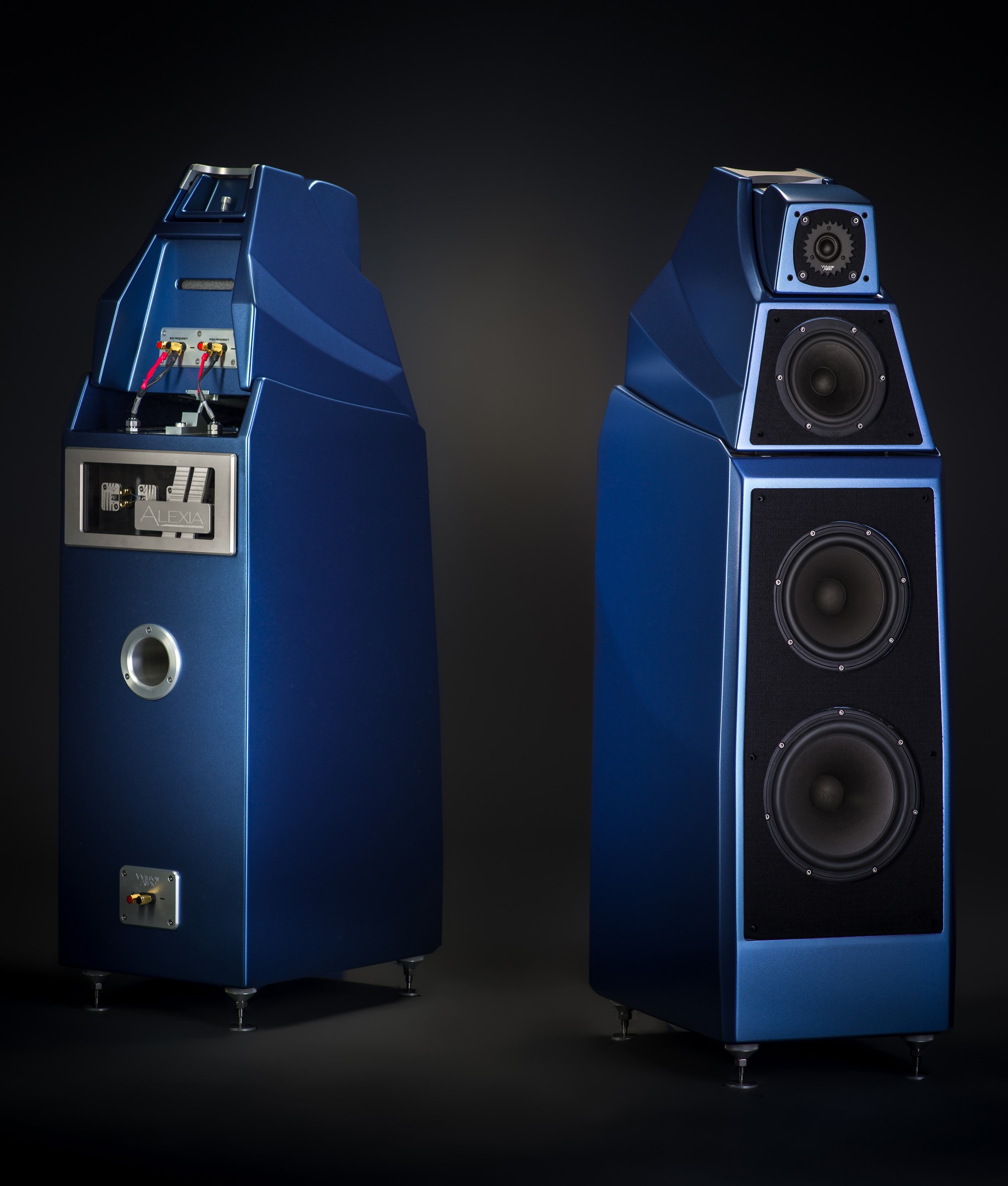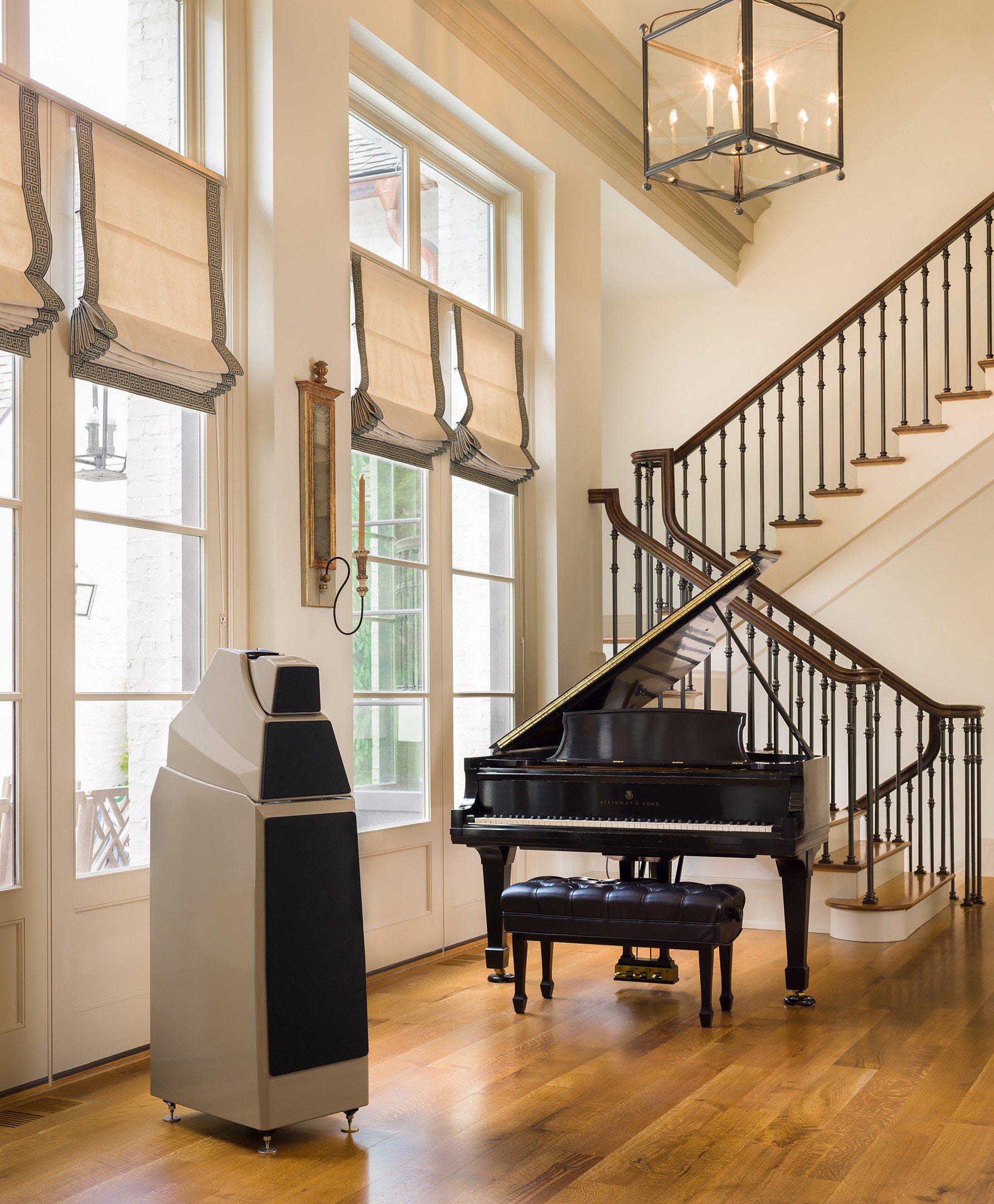 Enclosure Materials
Wilson's latest breakthrough, W-Material, called such because of its relationship to the development of the new WAMM, possesses remarkable energy dissipation (damping) characteristics heretofore unobserved in any previous composite when combined with W's extreme rigidity. Wilson's engineers found that strategically placing W-Material under the modules' spike support areas greatly reduced unwanted energy at this critical mechanical interface, without in any way compromising the cabinet's structural rigidity.
Drivers
Woofers
8 inches (20.32 cm)
10 inches (25.4 cm)
Midrange
7 inches (17.78 cm)
Tweeter
1 inch (2.54 cm)
Enclosures & Materials
Woofer
Rear Ported
Midrange
Rear Vented
Tweeter
Sealed
Measurements
Sensitivity
89 dB @ 1 watt @ 1 meter @ 1 kHz
Nominal Impedance
4 ohms / minimum 2.54 ohms @ 85 Hz
Minimum Amplifier Power
20 watts per channel
Frequency Response
19 Hz – 32 kHz +/- 3 dB Room Average Response [RAR]
Overall Dimensions
Height
53 inches (134.68 cm) w/o spikes
Width
15 1/4 inches (38.74 cm)
Depth
22 7/8 inches (58 cm)
System Weight Per Channel
260 lbs (117.93 kg)
Total System Shipping Weight (approx.)
777 lbs (352.44 kg)
For more Wilson Audio products click
here.